Amerithai
1244 Snyder Ave, Philadelphia, PA 19148
Order now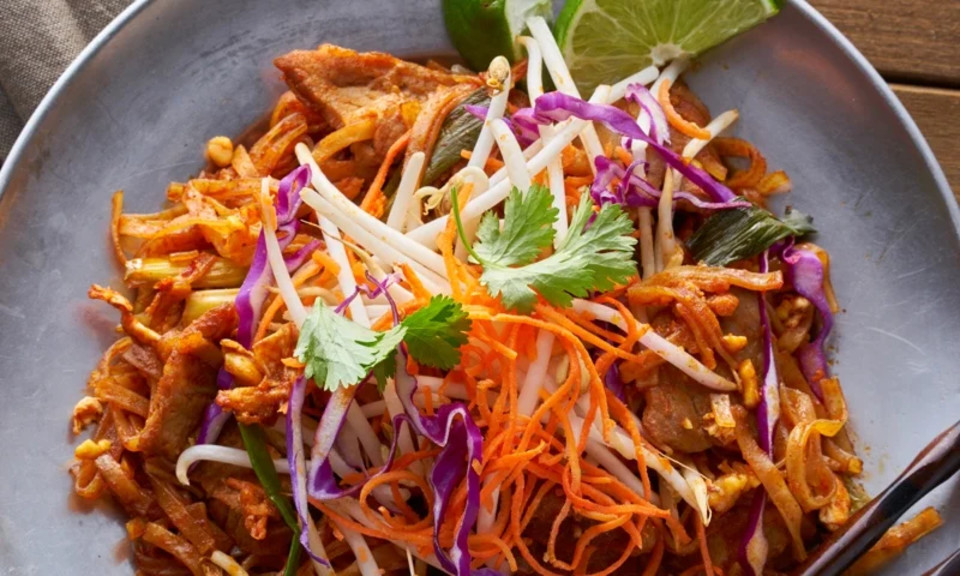 Loeun
This is the best Thai you'll get for delivery around here. Like all Thai places the dishes are priced as if you're ordering silver-plated containers to-go. Unlike all other Thai places the portions are almost double for the price, the taste is spot on(I'm part Thai), and the spice has levels to choose from which most other restaurants do not have. If I were craving anything on their menu this would be the place, anywhere else would make me physically upset I paid $15 for takeout that can't even fill my palm. Remember, it's takeout.
Caroline
This is my favorite thai restaurant in Philly (not to say there aren't other wonderful thai restaurants here).

I only order red thai curry. My girlfriend orders massaman curry. Sometimes we get the basil fried rice and tom ka soup.

There are many vegetables included and the curry is very very flavorful. There are many options for spiciness level, which I appreciate because I love spice.

The restaurant is much more affordable than another thai place nearby and only improves on its flavor. (circles)
JOHN
Amerithai is EXCELLENT on all levels. The food is very well prepared and delicious. They never skimp on the good stuff. Therefore, you can make certain that you will definitely see lots of chicken if you order a chicken dish. They would never, unlike other restaurants, give you a few strands of chicken and then load the rest of the dish up with broccoli. I love, love LOVE the chicken noodle soup because it reminds me of Vietnamese pho. Delivery is super fast, and their staff is just the nicest.
Latifah
Had massaman curry with white rice extra spicy Thai sauce. Amazing. Thai Bbq chicken fried rice. OVERLY AMAZING. & the 3 fried chicken & three spring rolls so good. I enjoyed the food a little expensive but really good. Delivery was quick & before the time suggested. Would order again. But they sld lower the prices a tad my bill was 45$
Lauren
Everything about this place is always amazing. My favorite combo is the royal veggie and mushroom basil lemon grass soup with Thai chili peppers in it! It's too spicy for my own good, so I add the soup to my royal veggie dish and it's the best thing in the universe. Amerithai is always on point, especially for vegetarians !!
Jim
Probably some of the best Thai food I've ever had. And the heat options are terrific. We stuck with the core Thai dishes - Basil Chicken and Pad Thai. Also the Thai Dumplings. All were excellent. No doubt I'll order from them again. And again.
Diane
Amerithai is always excellent. One of Philly's best restaurant.
About us
Asian, Dinner, Lunch Specials, Thai
Today

Delivery: 12:00 PM - 9:00 PM

Takeout: 12:00 PM - 9:00 PM

Delivery

Tuesday:

12:00 PM - 9:00 PM

Wednesday:

12:00 PM - 9:00 PM

Thursday:

12:00 PM - 9:00 PM

Friday:

12:00 PM - 9:00 PM

Saturday:

12:00 PM - 9:00 PM

Sunday:

12:00 PM - 9:00 PM

Takeout

Tuesday:

12:00 PM - 9:00 PM

Wednesday:

12:00 PM - 9:00 PM

Thursday:

12:00 PM - 9:00 PM

Friday:

12:00 PM - 9:00 PM

Saturday:

12:00 PM - 9:00 PM

Sunday:

12:00 PM - 9:00 PM